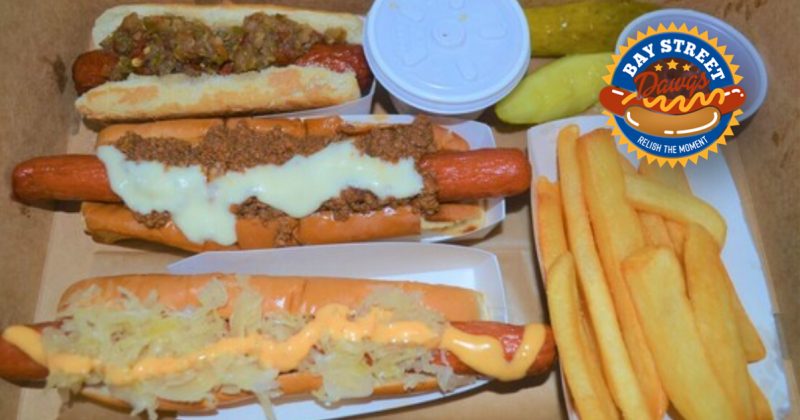 Located at 108 bay street, 1 block west of Beach st. 386-492-7589
online at www.baystreetdawgs.com

open Monday – Saturday 11am til 7pm. Enjoy dine in or takeout
order online and save time proudly serving 10" New England style all beef hotdogs &
steamed cheeseburgers along with a one of a kind seafood roll.
their menu offers several unique hotdog combinations as well as fried zucchini sticks, onion petals & steak fries.
the "goods" = sauerkraut, cheese (American, Swiss, cheddar, pepper jack) cheese sauce, bacon, house made chili, house made coleslaw to create your own.
Enter To Win