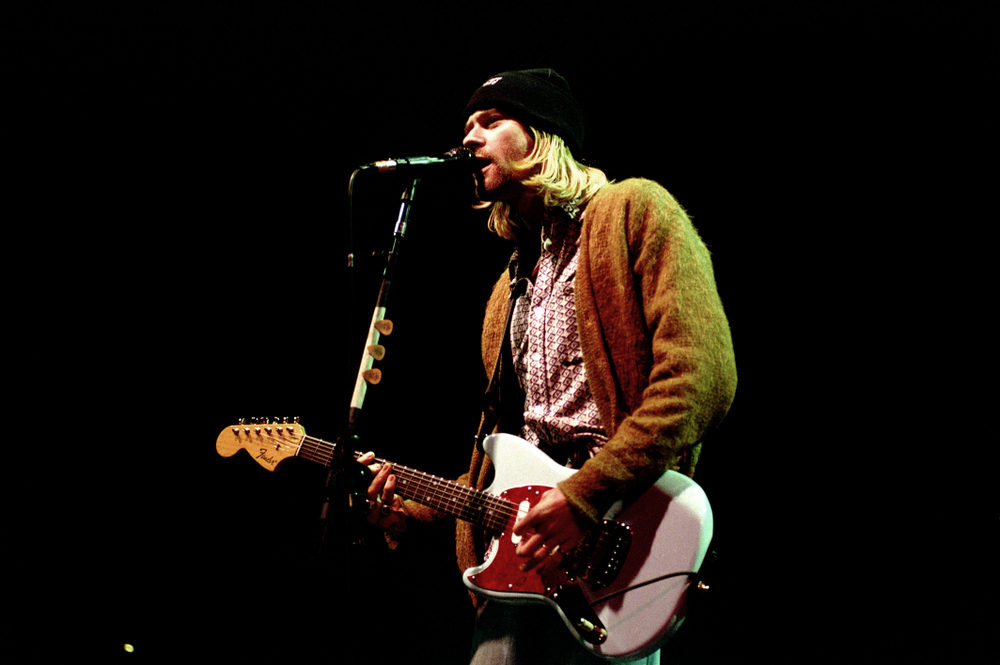 There was an auction recently that took in $334,000 for a GREEN CARDIGAN… Not just any Green Cardigan…. Nirvana's front man, Kurt Cobain's green cardigan from the 1994 MTV Unplugged album.
The interesting thing other than how much it sold for is that it has NEVER been washed. It still has stains on it and cigarette burns. Darren Julien of Julien's Auctions told Rolling Stone Magazine, "It's very important that we don't wash it."
Also sold was Cobain's custom Fender Mustang guitar that he used on the 'In Utero" tour, which is said to be his favorite, sold for $340,000! That guitar was previously held in the Rock and Roll Hall of Fame. It was accompanied with a hand written note by Courtney Love.