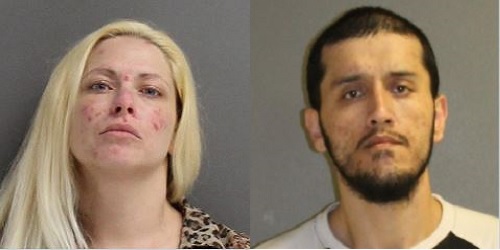 DeLand, FL – The woman the Volusia Sheriff's Office says swindled an 82-year-old DeLand veteran out of more than $50,000 is in court today
The State Attorney's Office says 32-year-old Jessica Henry told the victim she needed money to feed her kids and for her probation officer, who wasn't real and impersonated by her boyfriend, Gregory Dushan. The victim even gave his vehicle to Henry because the "P.O." threatened to seize it.
Couple Under Investigation after Stealing $50k+ From Veteran
Investigators say the victim's savings were depleted and his checking account in the red before they learned of the situation.
Henry made her situation even worse by contacting the victim while she was in jail, asking him to bond her out and drop the charges. On October 11, the victim contacted the State Attorney's Office to share that information. He also said he did give her moany and bonded her out of jail. A motion was made to revoke bond as Henry clearly violated the No contact order. She was arrested on the additional charges on November 5, 2019.
The good news is the kindness of strangers and Project Vet Relief, who gave the victim a check for more than $18-thousand in June, just weeks after Henry and Dushan were arrested.
Dushan is also charged with Exploitation of an Elderly Person. He's been in the Volusia County Jail since May 15 and has a trial date scheduled for December 16.
The post Woman Who Swindled Veteran Out Of More Than $50,000 In Court Tomorrow appeared first on NewsDaytonaBeach.
Source:: News Daytona Beach