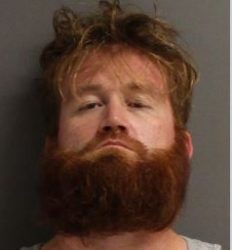 DeBary, FL – A 32-year-old DeBary man, Cory Johnson, is dead after an argument over a family car with his mother and father on Monday (November 11). Sheriff Mike Chitwood said that his deputies were called to the family's home on Hollow Pine Drive around 3 p.m.
According to reports, Johnson was arrested in Daytona Beach Shores on Sunday evening. He was charged with possession of drug paraphernalia and a Schedule IV Controlled Substance. Family members say when Johnson was released on Monday, he came home angry that they did not help him get out of jail. When he tried to take a vehicle jointly owned by himself and his mother, they told him he couldn't. Chitwood said they did not want him to take the vehicle because of the arrest and they thought he might still be under the influence.
When the parents were unable to diffuse the situation, they called 9-1-1. Sheriff's deputies responded to the home regarding the civil complaint about the vehicle and provided legal advice.
A little more than an hour after the deputies left the home, the father, Joseph Johnson, called at 4:37 p.m. to report a physical fight started by Cory and to say that he had shot his son.
No charges have been brought at this time and the investigation into the shooting continues.
The post Family Disturbance Ends With Fatal Shooting appeared first on NewsDaytonaBeach.
Source:: News Daytona Beach