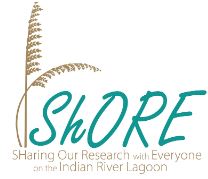 Daytona Beach, FL – A free research symposium on the Indian River Lagoon and its watershed, sponsored by Daytona State College, takes place at the News-Journal Center on Friday.
Online registration closes today but event day registration will be available. The agenda for ShORE or Sharing Our Information with Everyone on the Indian Lagoon includes increasing opportunities for high school and undergraduate students.
ShORE members are dedicated to creating public awareness on protecting the Indian River Lagoon's fragile eco-system.
Speakers, including experts and students, are scheduled throughout the day. They'll speak about engaging students in lagoon restoration, determining water quality changes in the Halifax River Lagoon and a number of other issues. The students will have an opportunity to present research and findings on the lagoon system. The hope is to foster mentoring relationships between scholars and students.
Keynote speakers this year are Dr. Bernie Krause and Jack Hines. Dr. Krause has traveled the world since 1968, recording and archiving the sounds of creatures and environments large and small. He's also the founder of the new ecological discipline, soundscape ecology. Hines is a protege of Dr. Krause and a trained soundscape specialist with decades of experience.
You can get more information on the ShORE 2019 Symposium by contacting Debra Woodall at DSC. The phone number is 386-506-3765 and her email is Debra.Woodall@DaytonaState.edu
You can register online today and see the complete agenda on the daytonastate.edu/shore webpage.
The post Fifth Annual ShORE Symposium Happens Friday appeared first on NewsDaytonaBeach.
Source:: News Daytona Beach