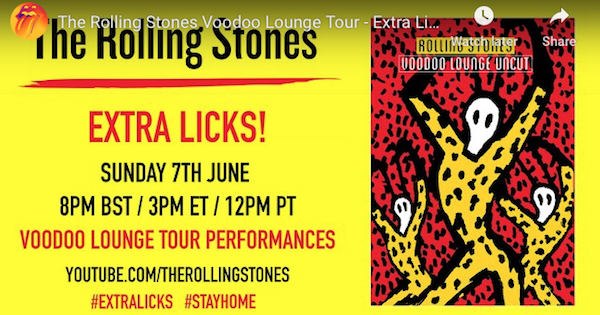 The sixth and final installment of The Rolling Stones' Extra Licks has been revealed on the band's YouTube channel. Every week for 6-weeks they've offered rare performances as part of YouTube's #StayHome Film Festival. And, this week were treated to footage from an August 1994 show at Giants Stadium.
The footage was shot in East Rutherford, New Jersey on the Voodoo Lounge Tour and included as bonus content on the 2018 Voodoo Lounge Uncut video.
Check out the entire series at The Stones' YouTube channel.