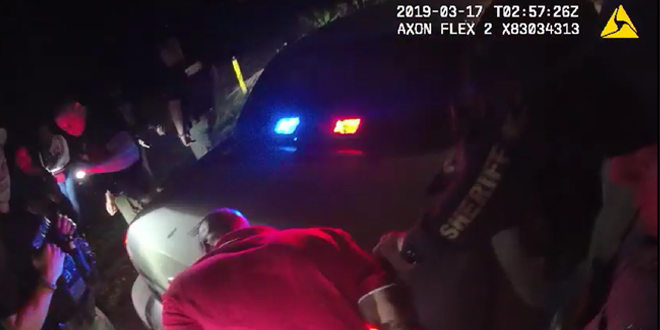 A Daytona Beach man who spent over seven years in a Florida prison for killing a man while running from police is  behind bars again for again running from authorities attempting a traffic stop only two months his release.
According to News Daytona Beach, 25-year-old Florida man, John C. Mai Jr. drove a car into the front porch of a Midtown Daytona Beach home after officers attempted to pull him over Saturday night (March 16).
Instead of pulling over, the car took off at high speed nearly hitting several vehicles while trying to get away before barreling into a property on North Caroline Street. After the crash, Mai and a passenger took off on foot, Mai was caught, the passenger was not immediately located. No injuries were reported.
Mai is now out on $12,500 bond on charges of fleeing and eluding, leaving the scene of a crash with damage, driving with a suspended license, resisting an officer without violence, possession of less than 20 grams of marijuana and possession of drug paraphernalia.
This isn't the first time Mai has run. Authorities say a man died in 2010 after Mai crashed into a car while speeding away from another attempted traffic stop and had just been released from prison in late January.