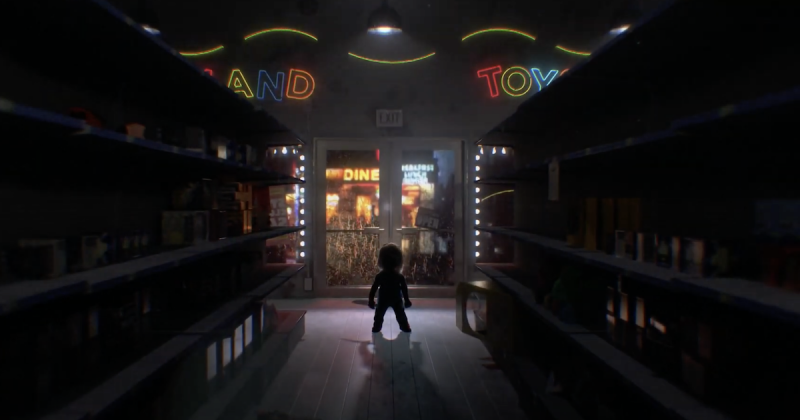 "Hi I'm Chucky, wanna play?" Yes. Yes I do.
The first teaser trailer for USA & Syfy's small screen Child's Play spinoff as arrive. Chucky brings back Brad Dourif to voice to the killer doll and of course Jennifer Tilly as Tiffany from Chucky's Bride.
The trailer gives us the nostalgia warm and fuzzies with the Child's Play 2 theme and, if we aren't mistaken, a location from the original movie. Check it out and let us know what you think.
"With this TV show, our mission has been to preserve the straightforward scariness of the original film or the first couple of films," creator Don Mancini told Syfy Wire. "But at the same time, continue on with this ever-expanding tapestry of consistent story that we've spun over the course of seven movies and 30-some years. I think fans are really gonna love to see the new characters that we introduce into this realm and just to see how they came off of our classic characters. Not just Chucky, but some of the others that you may be hoping to see. There's a good chance they may turn up."
[h/t comicbookmovie]