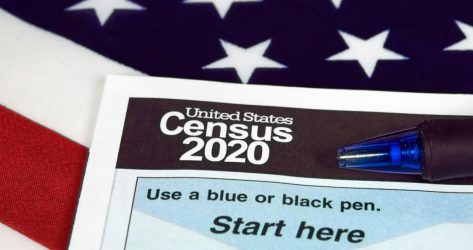 DeLand, FL – With the 2020 U.S. Census just a few months away, the Volusia 2020 Census Complete Count Committee, along with several sub-committees, are working to develop methods for a complete and accurate count. Co-Chair and District 1 Councilwoman Barb Girtman said the goal is to reach as many people as possible. The sub-committees are trying to reach seniors, faith-based, farmworkers and community organizations, to name a few.
The goal, really, is to make sure everyone is counted, including the homeless, children, migrant farmworkers and people in apartment complexes, HOAs and mobile home parks. Girtman gives an example of what taking part in the Census can do for you. After Hurricane Katrina, when people lost everything, they were able to get information that serves as a birth certificate for identification purposes. Girtman also said that while you can request your own information, no one else can for a 72-year period.
Girtman says the information gathered is used by government agencies to determine what services are needed most in a specific area. Where there are families with children, schools would be important. Where there are many seniors, other things would be important.
The distribution of billions of dollars in federal funds and grants to states, counties, and communities is based on census data. That money is spent on roads, public works, schools, hospitals, and other vital programs.
The U.S. Census Bureau will send several reminders that the Census is coming up beginning in March. Girtman says if you see U.S. Census on the envelope, "It is not junk mail." The schedule is as follows, the first invitation will be sent out between March 12 and 20, a reminder letter goes in the mail between March 16 and 24. If you don't respond to those, they'll send a reminder postcard between March 26 and April 3. A reminder letter and the questionnaire will be mailed between April 8 and 16. A final reminder willbe mailed between April 20 and 27.
Girtman says if you don't want people knocking out your door, complete the Census form. The reminders will give you information on how to fill out the form online. The door-to-door campaign begins in May and will continue through the summer.
You can get more information at census.gov. If you'd like more information on what Volusia County is doing for the Census, visit volusia.org.
The post Volusia County Census Complete Count Committee Update appeared first on NewsDaytonaBeach.
Source:: News Daytona Beach