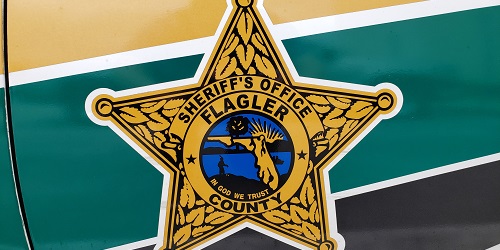 St. Augustine, FL – The Flagler County Sheriff's Office is suspending a detective without pay. St. Augustine Police arrested Detective Richard Petkovsek early Saturday (November 23) morning out side the White Lion bar. He's charged with Disorderly Intoxication and Resisting Arrest without Violence. Both are misdemeanors.
Police officers were waved down by White Lion staff. They were told by the manager that there was a man and two women refusing to leave the bar. Officers found Petkovsek in a screaming match with the bouncer. He was yelling obscenities at he bouncer and threatening him, causing a public disturbance.
An officer made contact with Petkovsek, asking him to walk with him toward the exit. He did. When they got outside, the officer told Petkovsek that he was going to give him a trespass warning and asked for his identification. He stated "No, I'm not giving you my ID, I'm leaving" and turned and began to walk away. When the officer put his hand on Petkovsek's arm, he yanked his arm away. The officer gave a lawful order to stop and show identification. Petkovsek refused and kept walking. It ended with two officers having to take him to the ground to put the handcuffs on him.
The facts of the case will be reviewed to determine further personnel action. "It is Sheriff's Office policy to immediately suspend any deputy without pay who is arrested," Chief Mark Strobridge said. "Sheriff Staly has directed that an internal investigation be conducted and is very disappointed in his conduct as reported by the St. Augustine Police Department."
Detective Petkovsek was hired by the FCSO in 2014. He is a Detective assigned to General Assignment Unit with the FCSO Investigative Services Division.
The post FCSO Detective Arrested In St. Augustine – Now Suspended appeared first on NewsDaytonaBeach.
Source:: News Daytona Beach