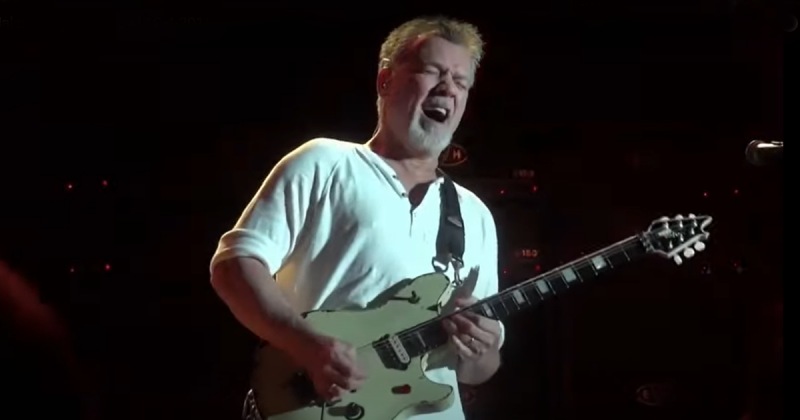 Hidden away in the vaults of Van Halen's record label, Warner Bros., an alternate recording of Van Halen's iconic single, "Hot for Teacher," was unearthed. The recording not only has different lyrics but also has Eddie Van Halen dueling with himself on bass and guitar.
The discovery is just one of many Van Halen treats that were locked away in the label's vault. About 4 CDs worth of "usable, releasable material," was found 15 years ago by engineer Brian Kehew. He had been hired to go through the Warner Bros. archives looking for material that could possibly be used for reissues of Van Halen's studio albums.
Shortly after Eddie Van Halen's death last month, the band's manager said Alex and Wolfgang Van Halen would also go through his 5150 studio to look for unreleased songs as well. Hopefully, some day they will be ready to share their finds with fans.
Engineer Brian Kehew talked with Sunset Sound Recorders about what he found in the vaults for their November specials on Van Halen, check it out on YouTube.
[h/t UCR]