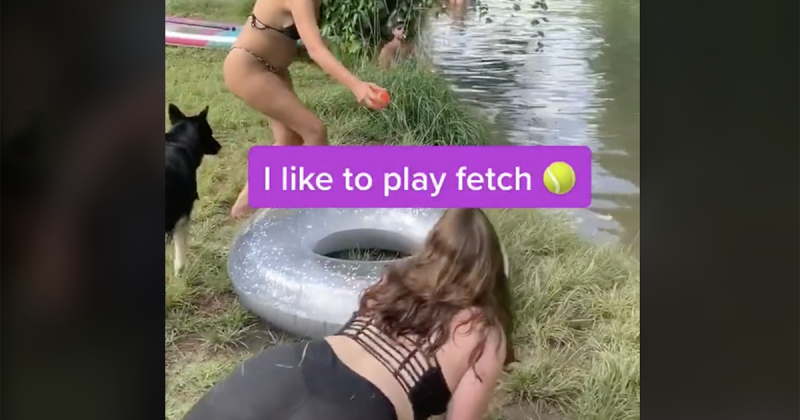 A 21-year-old Austin, Texas woman recently quit her day job as an optician because she's making six-figures a month acting like a puppy.
Jenna Phillips is making more than a comfortable living through her OnlyFans account online where she charges $20 a month for videos of her chasing balls, walking on a leash, rolling around, and taking baths acting like a puppy.
Yes, the internet is home to all kinds of weird fetishizes and personalities but this one may be one of the weirdest yet. But, just like most weird kinks, there's plenty of people out there who will pay big bucks to watch her drink out of a dog bowl and play fetch online. No, she's not doing any videos with animals, only pretending to be one, and it's working out pretty well for her.
Jenna is on pace to clear more than $1 million this year and I've finally answered that lingering question, "did I chose the right career?"
Click here if you want to see yourpuppygirljenna doing her thing on TikTok… where's its somewhat safe for work. Or home. Or wherever you happen to be working today.
[h/t dailymirror]