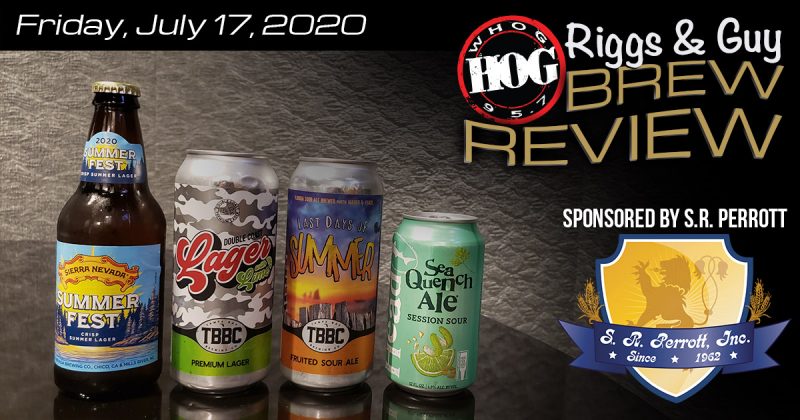 This weeks episode of the Riggs & Guy Brew Review with Josh & Amelia from S.R. Perrott brings us even MORE flavors of Summer!
We start with Sierra Nevada "Summer Fest" and then move on to Dogfish Head "Sea Quench"
Remember… You can always go to www.srperrott.com/beerfinder to locate where you can pick up these fine beverages!
For this second half we cracked open a can of Tampa Bay Brewing Company "Double coast Lager with Lime" and their "Last Days of Summer"