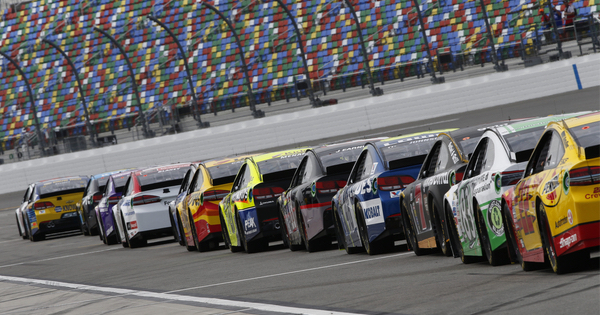 NASCAR is officially on hold until May 3rd at least, but they've got a plan to replace it and you just might like it.
NASCAR has announced that starting on Sunday they're doing weekly simulated races. It's called the eNASCAR iRacing Pro Invitational Series, and it'll take place over multiple weeks and feature drivers like Dale Earnhardt Jr., Kyle Busch, Denny Hamlin, Clint Bowyer, Kyle Larson, and Christopher Bell.
Yes, it's video game but its also a legit simulator that has launched several current drivers' careers. The set up is essentially a computer with a steering wheel and pedals and the reflections and backdrops will appear as an actual car and real tracks. (Check Denny Hamlin's set up here.)
The first race of this series takes place Sunday at 1:30 P.M. ET at a virtual version of Homestead-Miami Speedway track and if NASCAR president Steve Phelps has anything to say, you'll be able to watch it broadcast on Fox Sports or NBC soon.