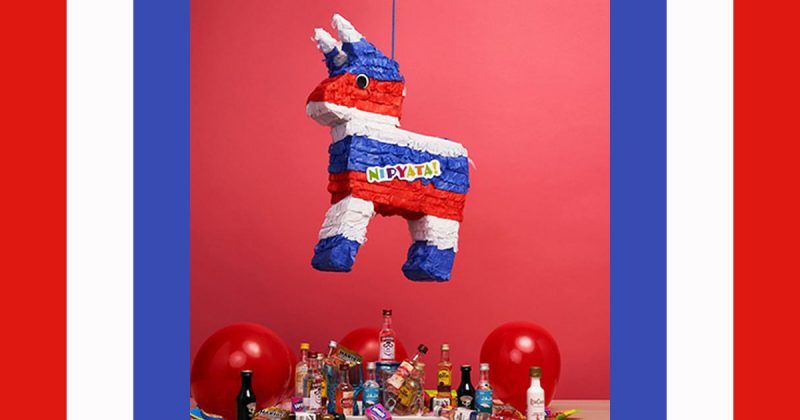 The 4th of July isn't the first holiday that you think, "I NEED a piñata to make this day perfect," but it may be that you just didn't know that you could get one filled with booze.
Allow me to introduce the star of your next cookout, birthday, or holiday… the NIPYATA! Known for its alcohol-filled piñatas, NIPYATA! has you covered for your celebration of our country's birthday with The Freedom Donkey.
Red, white and blue freedom on the outside and 15 plastic mini bottles (50-milliliter bottles) on the inside, including five Fireball Cinnamon Whisky, one Jim Beam Whiskey, three Deep Eddy Vodka, two Smirnoff Vodka, one Jose Cuervo Silver, one Jose Cuervo Gold, one Captain Morgan Rum, and one Bacardi Rum bottle. You'll also receive a hanging twine, a stick, blindfold, game rule and 15 assorted candies. Check it out here.