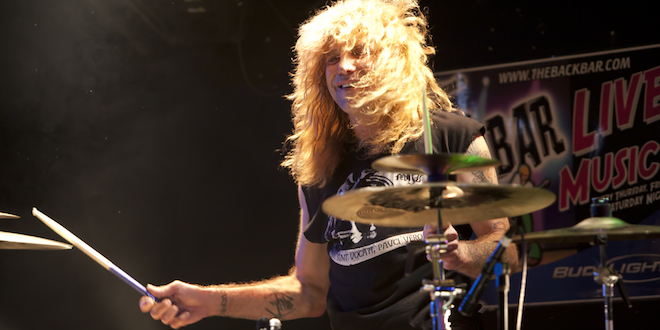 Former GUNS N' ROSES drummer STEVEN ADLER was hospitalized last night, after allegedly stabbing himelf. TMZ says that it happened last night at his home in L.A. Someone called 911 and when the cops and paramedics arrived, they found Steven with a stab wound to his stomach.
Initial reports sounded like Adler intentionally stabbed himself however according to Nikki Sixx,
The injury was so insignificant that Adler still plans to perform his July 12th gig in Las Vegas with his band, Adler's Appetite. As for anyone thinking that what happened on Thursday night had anything to do with drugs, Steven's rep stated that Adler has been sober for several years.