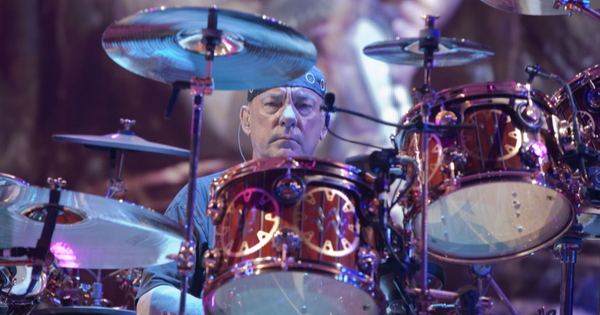 Neil Peart, Rush drummer and main lyricist, passed away at age 67 from brain cancer, according to a spokesman for his family.
CBC News and Rolling Stone are reporting Peart died on January 7 in Santa Monica, California after a years-long battle with brain cancer.
Considered one of the best and most technical drummers in rock, Peart joined singer/bassist Geddy Lee and guitarist Alex Lifeson in the band in 1974.
The band's farewell tour took place in 2015.
Here's video of a drum solo from a Rush performance live in Frankfurt from YouTube.
[h/t pitchfork]