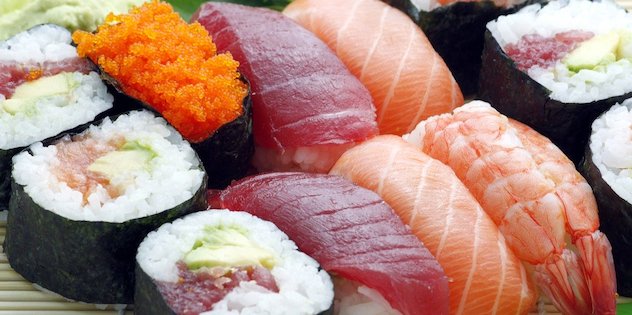 If you've picked up some ready-to-eat sushi recently you may want to know that Fuji Food Products Inc. has initiated a recall of ready to eat sushi, salads and spring rolls due to Listeria contamination.
The recall is in response to a notification from the Food and Drug Administration and affects products with  dates through Dec. 6 and were sold to retailers and distributors along the East Coast and Midwest.
The products were sold or distributed in the following states: Alabama, Connecticut, Delaware, Florida, Georgia, Illinois, Indiana, Iowa, Kansas, Kentucky, Maine, Maryland, Massachusetts, Michigan, Minnesota, Mississippi, Missouri, Nebraska, New Hampshire, New Jersey, New York, North Carolina, Ohio, Pennsylvania, Rhode Island, South Carolina, Tennessee, Vermont, Virginia, Washington D.C., West Virginia, and Wisconsin.
Retailers include: 7-Eleven, Walgreens, Food Lion, Hannaford, Trader Joe's, Giant Eagle Supermarkets, Porkys, Bozzutos, Supreme Lobster and Superior Foods.
Anyone who has eaten any recalled products and developed symptoms of Listeria infection should seek medical treatment and advise their doctors of possible Listeria exposure. Additionally, anyone who has eaten any of the recalled products should monitor themselves for symptoms as it can take up to 70 days after exposure for symptoms of listeriosis to develop. Symptoms can include vomiting, nausea, persistent fever, muscle aches, severe headache, and neck stiffness.
[h/t fsn]