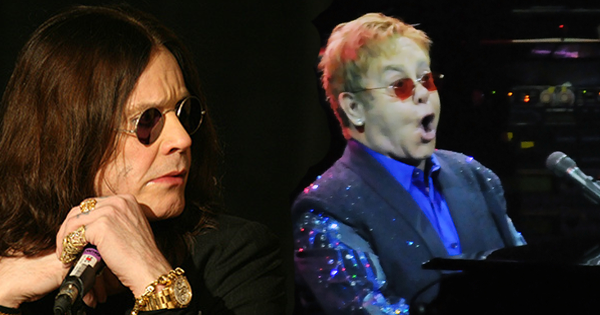 So much for the reports of Ozzy Osbourne being on his deathbed – it appears to be quite the contrary. On her show "The Talk", Ozzy's wife Sharon Obsourne was asked by fellow host Carrie Ann Inaba, "What does 2020 have in store for Ozzy?", Sharon replied,
"A lot of good things. Wellness. And to get back with his fans, to get doing what he loves, which is touring and being out there with his fans."

"And yes, there's new music, and it's great. He's got all his friends playing on it. He's doing a song with Elton. There's so much good stuff. Good things."
Check it out below.
As of right now there is no confirmation that the colab will be on Ozzy's new album Ordinary Man (still no word on an exact release date) but it's turning into an all-star affair. His backing band for the entire album includes Guns N' Roses bassist Duff McKagan and Red Hot Chili Peppers drummer Chad Smith.
"There is new music and it's great. He's got his friends playing on it. He's doing a song with Elton [John]. There is so much good stuff." – @MrsSOsbourne spills on @ozzyosbourne's new music and 'song with @eltonofficial. pic.twitter.com/GoK725mkhJ

— The Talk (@TheTalkCBS) January 6, 2020