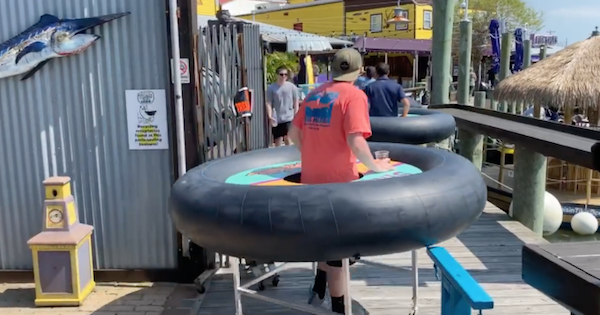 Meanwhile in Maryland… inner tubes on wheels are being used by a bar in Ocean City to help keep patrons socially distant and entertained.
Fish Tales revealed their creative new way to stay compliant and keep customers happy on Facebook LIVE.
Over on Twitter, some see the inventions as bumper cars (me too!), and some, well they just want to keep the contraption forever.
[h/t nyp]