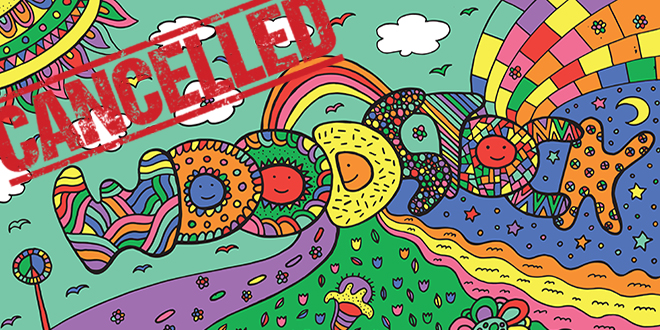 Woodstock 50 is officially cancelled and our long national nightmare has come to an end. Co-founder Michael Lang said that it was a sad day …but all of the artists and agents had been paid, and he encouraged them to donate 10% to charity.
It took a few months longer than it should've, but Woodstock 50 has officially been cancelled. Mercifully, before it became another cautionary tale of a festival vision not working in reality (think Fyre Festival).  Co-founder Michael Lang said, quote,
We are saddened that a series of unforeseen setbacks has made it impossible to put on the festival we imagined with the great line-up we had booked and the social engagement we were anticipating.

I'd like to encourage artists and agents, who ALL have been fully paid, to donate 10% of their fees to [the get-out-the-vote non-profit] HeadCount or causes of their choice in the spirit of peace.

We thank the artists, fans and partners who stood by us even in the face of adversity. My thoughts turn to Bethel and its celebration of our 50th Anniversary to reinforce the values of compassion, human dignity, and the beauty of our differences embraced by Woodstock.
The festival was supposed to happen in just TWO WEEKS, and there were still significant issues with the venue, the slate of performers, V.I.P. ticketing, and the 'free' general admission.
Check out the full story with Michael Lang at RollingStone.com.