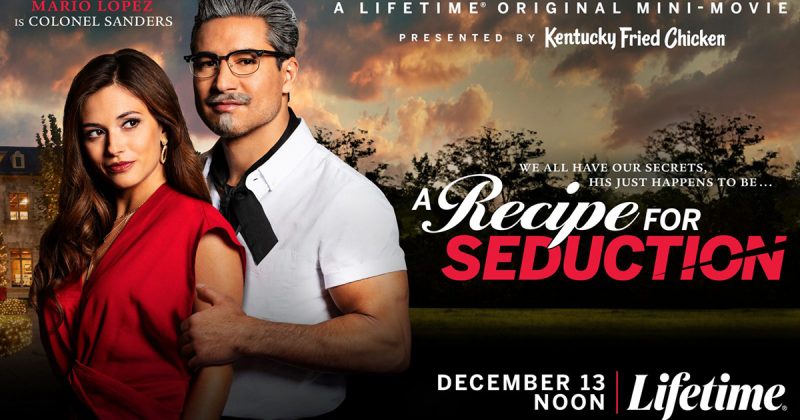 If you thought 2020 couldn't top it's own YOU CAN'T MAKE THIS UP list… Lifetime has a "mini movie" starring Mario Lopez as a young and sexy Colonel Sanders coming out.
Yes, that one, Kentucky Fried Chicken's Colonel Sanders.
Yes, this is real and it premiers on Sunday.
The publicity stunt "mini movie" is called "A Recipe for Seduction", and you can catch it at 12p on Lifetime. Here's the trailer from YouTube.