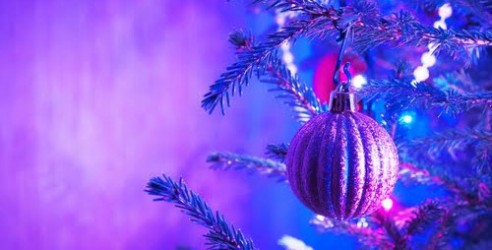 Daytona Beach, FL – Snow in Daytona Beach might sound a bit crazy. But, thanks to a little bit of preparation, the merchants on Main Street will pull it off.
Merchants will flip the switch tomorrow (November 30th) and light up over 40 palm trees that have been adorned with bright white lights. And the trees won't be the only decoration visitors will see, they'll also see many of the stores and businesses decorated for the holidays.
And while there's no snow in the forecast, visitors can expect to see the white fluffy stuff, albeit a faux version of it, falling around several locations up and down Main Street.
"Each Saturday, we'll have snow up and down Main Street that will help show off the lit palm trees," said Al Smith, Main Street Merchants Events Director.
Visitors will also have a chance to score a photo opportunity with, according to Al, the "most popular couple on the planet," Mr. and Mrs. Claus. They'll be on Main Street beginning at 7 p.m.
Attendees can join in the fun by helping determine which business wins the "People's Choice" category in Main Street's holiday decoration contest.
"There are two different categories. The bigger stores, bars, restaurants and smaller retailers have their own," said Smith. "We also have People's Choice so you can go down the street and pick out your favorite.
And for some adult fun, seven bars on Main Street will participate in what they call the "Bad Santa Pub Crawl," which will be held on December 21st. There, attendees are encouraged to wear their best ugly holiday sweater and/or Santa attire. But, leave the Santa hat at home, all attendees will receive a free one for the event.
Once the year is ready to wrap up, the Politis & Matovina law firm will kick off their New Year's Eve on Main Street, which will bring tons of street performers, food vendors and other entertainment to help kick off 2020 in style.
This event will also run side-by-side with the Ocean Center's event, Light Up Volusia, which kicks off the same day at 7 p.m.
The post Main Street Lighting Up For The Holidays appeared first on NewsDaytonaBeach.
Source:: News Daytona Beach