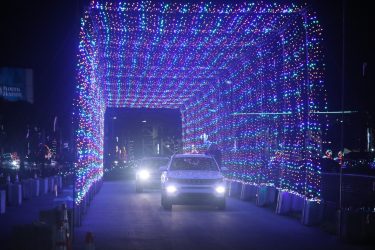 Daytona Beach, FL – Magic of Lights is back again for its third year at Daytona International Speedway.
As they have done in the past, the speedway will donate a portion of the proceeds generated throughout the event, which ends on January 1st, to AdventHealth facilities throughout Volusia and Flagler.
And, from December 2nd to December 8th, AdventHealth will instead donate all the proceeds they would have received to the Volusia County School District.
Lindsay Cashio, spokesperson for AdventHealth, says they're also giving people a chance to get a free upgrade at the event.
"Anybody who comes out can also get a free upgrade to the Dash Pass lane," said Cashio. "To get that, all they have to do is donate some school supplies."
That goes for any supply donation made between December 6th and 8th.
Tickets for Magic of Lights can be purchased at the speedway's website or by calling 1-800-PITSHOP or 1-800-748-7467
The post AdventHealth Donating Magic Of Lights Proceeds To School District appeared first on NewsDaytonaBeach.
Source:: News Daytona Beach