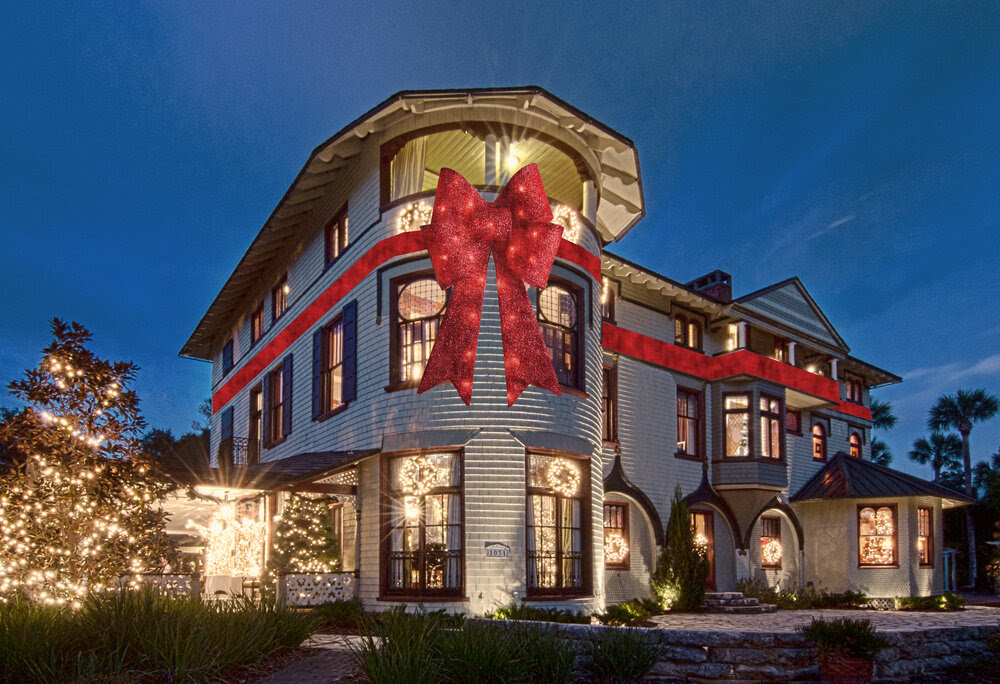 DeLand, FL – Once again, the historic Stetson Mansion is up for USA Today's Top 10 Historic Holiday Home Tour and voting for the top spot will end soon.
Last year, Stetson Mansion was ranked as #5 nationwide in that same list by USA Today, making it the #1 historic holiday tour in the state of Florida. First place that year went to Graceland, the former home of Elvis Presley.
And while getting the home recognized brings visitors to the area, it also helps with the preservation of the home, according to Michael Solari, one of the owners of the Stetson Mansion.
"It was pretty much hidden for 100 years," Solari told News Daytona Beach. "We've been trying to have various events to bring national attention to it so it will be preserved and not demolished, because it's an unprotected home."
The home is the former estate of one of "Florida's first snowbirds" and namesake of Stetson University, John B. Stetson, founder of the Stetson hat company.
10 rooms of the house have been decorated with different designer themes, which they have done in previous years, with each theme representing Christmas. Some highlights include the "Pretty as a Peacock" that cascades down the mansion's main staircase, the library's "Woodland Escape" theme. And people who head upstairs will also find themselves in the center of Bedford Falls, the fictional town from the 1946 Christmas classic "It's A Wonderful Life."
Each room was decorated by just one person, one of the owners, J.T. Thompson.
"All the decorations are done by one person, J.T., he spends eight weeks doing it, start to finish, and it's all done by him," said Solari.
If you want to vote and help Stetson secure another spot in the top 10 of USA Today's list, you can click here (no info is needed to vote).
Tours of the mansion are available until January 15th, but reservations are required, no walk-ins allowed. You can click here to book a tour or you can visit StetsonMansion.com for more information.
The post Voting Ends Soon For Best Holiday Home Tour appeared first on NewsDaytonaBeach.
Source:: News Daytona Beach