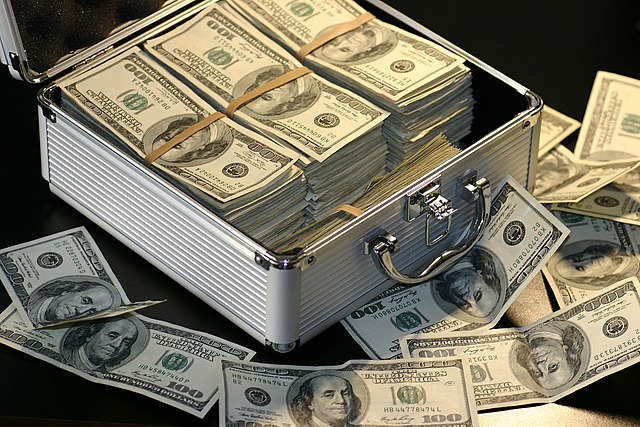 Tip: before going to bail out your friend in jail, air out your cash.
33-year-old Stormy Lynn Parfait (that's her legal name, not stripper name) found that out the hard way. She went to the Ashland jail to post bail for a friend and when she handed over the cash, there was an "overwhelming odor of marijuana."
After she handed over the $5,000, a detective followed her out to her car. He conducted a search that turned up nearly $40,000 in cash, 96 Klonopin pills, and a food stamp card that was not in her name.
A warrant was obtained to search Parfait's house (just want to point out that she lives on Bon Jovi Boulevard). That search turned up 2 Klonopin, 704 Tizanidine pills, 3.56 ounces of marijuana, 5.61 ounces of cocaine, 25 THC pins, a bottle of Promethazine, digital scales and packing equipment, and $904 in cash. Also, four unattended children that were turned over to a relative.
Parfait was charged with multiple possession with intent to distribute charges, four counts of illegal use of a controlled substance in the presence of persons under 17, taking contraband to or into a correctional institution, as well as some other charges.
Source:: Houma Courier