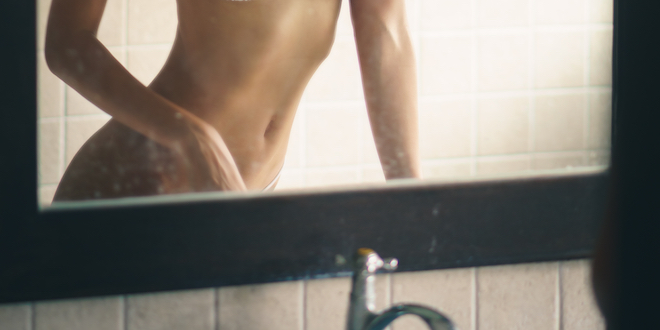 I don't even know how this still happens? A school resource officer has been removed from her position after she filmed a nude video of herself inside an elementary school bathroom during her shift.
The Osceola County Sheriff's Office was investigating a personal incident between the SRO and her husband when they came across the video made on a mobile phone inside the school bathroom at Imagine Kissimmee Charter Academy in December of 2018, according to WFTV.
Kissimmee Police said the woman claimed to be on break when she removed her badge, uniform and gun and went into the bathroom at Kissimmee Charter Academy to make a nude video for her husband last December.
WFTV said the officer filmed herself doing things "we just can't show you on TV," but did show parts of a heavily blurred video showing the woman asking the recipient what they thought of her video.
The report said that the SRO, whose name was redacted from the report, told investigators that she knew filming herself naked in the elementary school bathroom was wrong, but the door was locked and she didn't think she should be fired for it because she was on her lunch break. However, an investigation showed that the SRO was subject to recall at any point, even while on her lunch break, had an emergency have happened, she wouldn't have been able to respond.