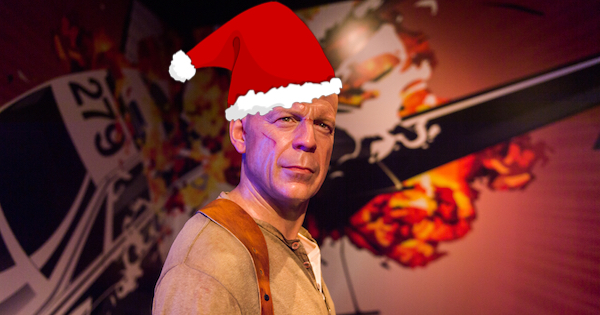 Its that time of year where the festivities are in full swing! Eggnog is flowing, HR is firing people for bad Christmas party decisions and the debate continues of whether 1988's blockbuster movie, DIE HARD, is a Christmas movie?
The debate has raged for years and divided the internet but now, it seems, we have been given a definitive answer.  (No, not by Bruce Willis, he's already weighed in during his Comedy Central Roast in July saying, "Die Hard is not a Christmas movie. It's a god damn Bruce Willis movie!")
The verdict has been handed down by the NYPD and LAPD. Last Christmas Eve, the New York Police Department tweeted their official determination that Die Hard IS indeed a Christmas movie. Not to long after, the LAPD confimed.
So there you have it. Or maybe not… we don't anticipate the debate will be going away anytime soon.
On this Christmas Eve, we'd like to acknowledge our partners at @LAPDHQ who have been working with us to protect Christmas since Hans Gruber's 1988 attack on Nakatomi Plaza. #DetectiveJohnMclean #YesItsAChristmasMovie pic.twitter.com/qOEgD1Lqt3

— NYPD NEWS (@NYPDnews) December 24, 2018
On this Christmas Eve, we too would like to acknowledge our partners at @NYPDnews for their continued partnership-they'll always be more than welcome to follow in McClane's footsteps & come to the (better) coast & have a party. Yippie Ki Yay & ho ho ho. #YesItsAChristmasMovie pic.twitter.com/yAKpZK7eIa

— LAPD HQ (@LAPDHQ) December 24, 2018
[h/t 22words]