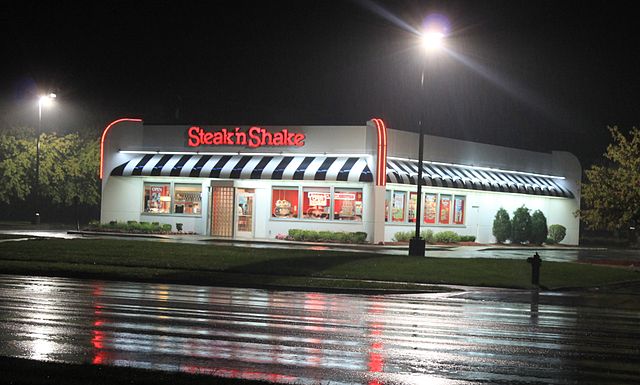 This is one way to ensure you won't have to work your next shift.
20-year-old Kentarias Gowans called out of his Thanksgiving shift at a Steak n Shake in Oakwood, Georgia. The reason he gave was…he was drunk.
Gowans did eventually make it over to the establishment, still drunk, around 10PM, but it was not to work. He pulled a gun on one of his coworkers and demanded money. Luckily, the restaurant was still open and there were plenty of customers and employees, who called 911.
Even better, Oakwood police were in the area already, so it took less than a minute to respond. They arrived as people were running out the door.
When they entered, police demanded Gowans drop the gun, and he briefly turned it on them instead, before dropping it. After a brief struggle, Gowans was detained. He's been charged with multiple counts of aggravated assault, obstruction of law enforcement, carrying a concealed weapon without a license, underage consumption of alcohol and public drunkenness. Other charges are likely to be added.
Source:: Gainesville Times