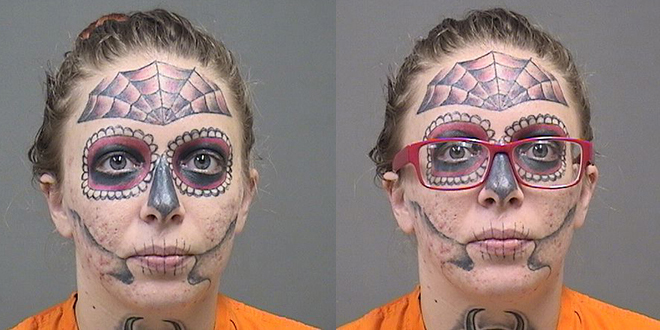 When Alyssa Zebrasky wants to go incognito she puts her glasses on so nobody will recognizer her. Obviously.
The 27-year-old Ohio woman found herself back in the slammer for violating terms of her release in connection to a felony narcotics possession and misdemeanor theft charges plea. Zebrasky was arrested  for stealing from Walmart at the end of last year and a search of her purse produced methamphetamine, a hypodermic needle, and Suboxone, which as you know are no-no items according to, well pretty much everyone.
While you are here – please enjoy these other contenders for MUGSHOT OF THE YEAR.
https://whog957.com/thank-you-florida-woman-your-mugshot-is-perfection/
https://whog957.com/mugshot-of-the-year-meet-long-head-man/
[h/t smokinggun]