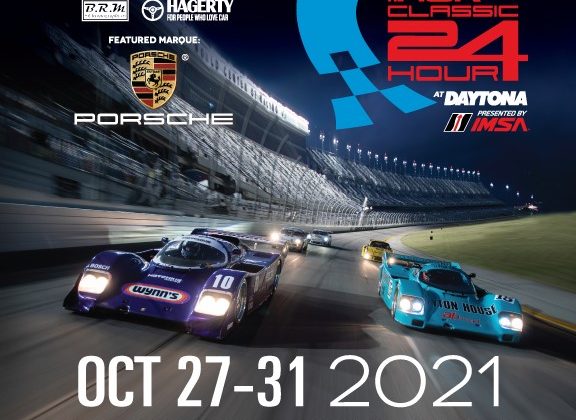 This party is a twice-around-the-clock 24-hour race for historic and vintage sports cars that starts at 1 p.m. Saturday, October 30, ends at 1 p.m. Sunday, October 31, and goes all night long!
Porsche is the Featured Marque this year along with big-bore Corvettes, Mustangs, and Camaros from the 1960s and 1970s battle with Ferraris, Jaguars and so many more. Over 125 classic race cars will be at the World Center of Racing for the sixth running of this classic 24-hour race. The action gets underway Thursday and Friday with opening practice and qualifying.
Advance ticket orders can be placed at www.HSRRace.com through Friday, October 22 with on-site ticket sales at Daytona International Speedway Gate 40 on Williamson Boulevard starting Thursday, October 28, and through the Classic Daytona weekend.
Enter To Win Here | 10/18 – 10/22