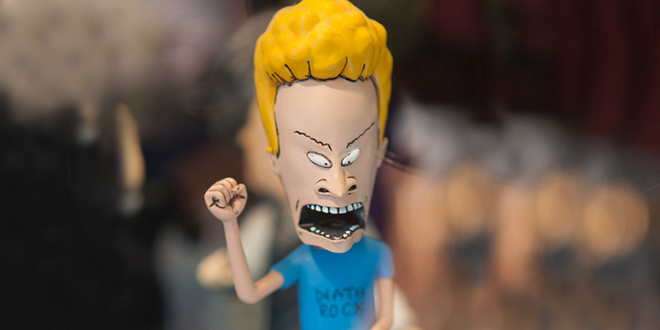 Beavis and Butthead originally only ran 1993-1997, and then made a brief return for a few new episodes in 2011 …but now their creator, Mike Judge tells Slash Film that Paramount (who in 1996 released Beavis and Butt-Head Do America) may be interested in a follow up.
Even just the soundtrack to a new flick would be pretty great knowing the first had the likes of White Zombie, Red Hot Chili Peppers, Ozzy Osbourne, Butthole Surfers and AC/DC on it.
"I've got some ideas. I think it would have to be something that makes it relevant today. I think I might've figured out a way to do that," Judge says. " "I would probably direct it."
No further details yet, like whether he would bring them back as old men or reboot them as teenagers. Quite frankly, I don't care. Young, old, TV or movie, we could all use a little more Beavis and Butthead in our lives right now.
https://youtu.be/TB90drzWdxI