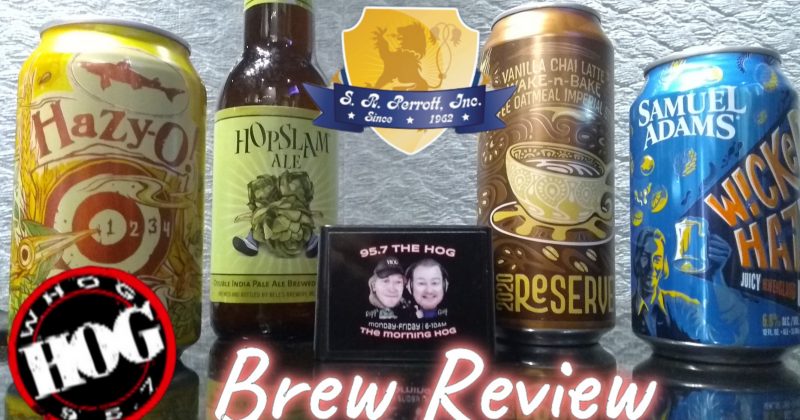 On this weeks Brew Review with Josh from S.R. Perrott, Riggs sampled all new Debut Brews. Two Hazy IPAs and 2 high octane brews.
The first brew on our trip was Sam Adam's "Wicked Hazy" New England IPA. Clocking in at 6.8% ABV This beer was so smooth and silky with the Sam Adam's IPA flavor that their famous for. Next we sampled another Hazy IPA from Dogfish head this time. This one is called "Hazy O" The "O" stands for oats. They use 4 different types of oats to create the haziness with the bitter and hoppy flavor profile. Hazy O clocks in at 7.1% ABV.
In the second round we sampled some pretty High Octane brews. We started off with Terrapin " Vanilla Chai latte Wake n Bake". Clocking at 9.4% It has the flavors of vanilla and the chai latte along with other coffee flavors as well. it has massive amounts of flavor and it carries the name of Terrapin extremely well! Finally we sipped on "Hop Slam" by Bell's. It's a double IPA clocking in at 10% ABV it's definitely for the people who love HOPS. It's very hoppy and doesn't hide the fact that it's high ABV.