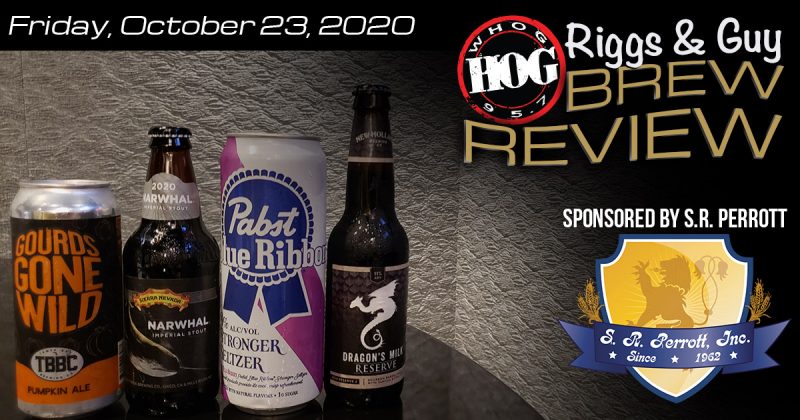 In this weeks installment of Riggs & Guy Brew Review, Josh & Amelia from S.R. Perrott brought us all random brews!
We started off with A nice local Pumpkin spice beer Tampa Bay Brewing Company Gourds Gone Wild. We then turned to one of Guy's favorites from New Holland, Dragons Milk Reserve.
Next, Josh & Amelia dropped off a brand spankin' new brew… PBR seltzer. That big guy clocked in at 8%!!! We finished the Brew Review with Sierra Nevada Narwhal.