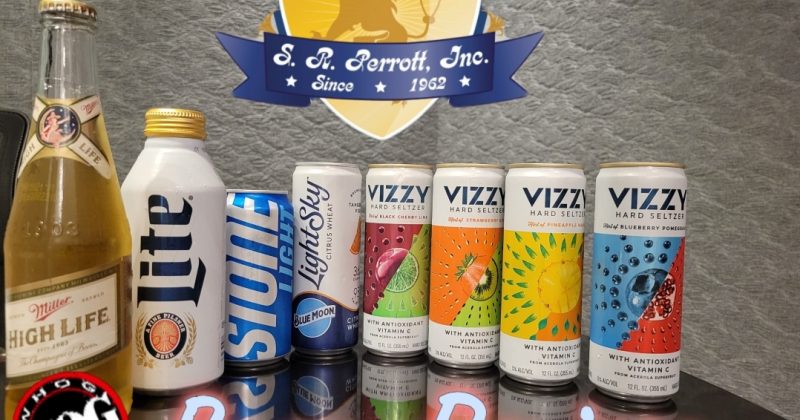 On this week's Brew Review with Amelia from S.R. Perrott we were joined by NASCAR racing legend Rusty Wallace! We had the pleasure of sippin' some nice Miller products as well as Keystone Light.
We started off with Keystone Light. Clocking in at 4.1% ABV it has a crisp and smooth flavor that makes it a VERY easy drinking beer. Being lower in calories, you can enjoy these all day! Next we moved on to Miller High Life. "The Champagne of Beers". It's a nice refreshing Lager that clocks in at 4.6% ABV. Definitely a beer that lives up to it's name!
In round 2 we start off with a Blue Moon product called "Light Sky" Which is brewed tangerine peels. It has a very nice citrus nose to it and you definitely get the tangerine flavor. Clocking in at just 4% ABV, it's a nice crisp and smooth beer that won't wreck your day. Next we moved on to Vizzy hard seltzer. First up was their "Black Cherry Lime" Clocking in at just 5% it is an easy drinking seltzer that packs in the flavor. Light and refreshing, you can sip on these all day as well! Next we sampled the "Pineapple Mango". The nose on this thing was outstanding. It's definitely a delicious blend of flavor! Next we tried their "Blueberry Pomegranate". Both flavors work well together to bring you the flavor of a delectable fruit basket! Last stop was their Strawberry Kiwi. WOW. Amelia describes it as being similar to an adult juice box and she's right!