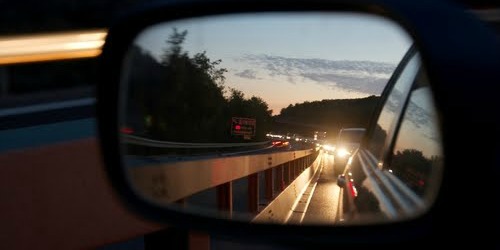 Daytona Beach, FL – This week will be one of the busiest travel seasons of the year as millions of Americans hit the road for Thanksgiving.
And with the busiest travel day of the week coming up in about 48 hours, AAA says you better make your preparations now if you and your family are a part of that large group hitting the road.
Nationwide, AAA predicts that they will receive more than 368,000 calls for roadside assistance this travel season. More than 25,000 of those drivers will supposedly be from the 3 million Floridians expected to hit the road by Wednesday (November 27th).
"The best way to avoid car trouble this Thanksgiving is to have your vehicle professionally inspected," said Mark Jenkins, spokesperson for AAA. "Mechanics can ensure the recent cold weather didn't damage your battery. They can also ensure your tires, brakes, belts and hoses are all in good shape for your trip."
Ways that you can self-inspect your car include checking your tire pressure and tread at home, including a spare (If you have one). Look for cuts, gouges or bulges/bubbles in the sidewall. You can also check the tire tread by inserting a quarter upside down between the tread. If you can still see the top of George Washington's head, you need new tires. Also make sure that your tires are at the manufacturer's suggested PSI.
Listen to and feel your brakes. If you hear a grinding sound or feel a vibration when you apply them, get them professionally inspected.
Secure and test your battery. Have a professional check your battery to determine its remaining life. Ensure cable connections are clean and the hardware is secure. Don't forget to also top off oil and other fluids such as coolant, transmission/brake fluid and power steering fluids.
Replace wiper blades and replenish cleaner fluid. If wipers streak or fail to clear the windshield, it's time for new blades. Check your belts and hoses. As a general rule, drive belts should be replaced every 60,000 miles.
Gas Could Trend Upwards
AAA is also reporting that gas prices are holding pretty steady right now, but they could increase about 5-10 cents this week.
"Even if gas prices do rise this week, a 5-10 cent increase is not likely to cause Floridians to cancel their travel plans," said Jenkins. "If the state average returns to $2.45 per gallon (regular unleaded), it'd be the same price motorists paid during last year's holiday."
Last week, wholesale gas prices rose alongside crude oil, in response to reports that Russia would cooperate with OPEC's efforts to balance global crude supply and demand. Despite that the upward pressure, market fundamentals could easily change course early this week, allowing pump prices to hold steady throughout the holiday.
As of today (November 25th), Florida's average price is sitting at $2.36 per gallon, which is just a penny lower than last week's starting average.
Volusia County drivers are seeing a starting average of $2.36, which is on par with the state's average. Flagler drivers are paying about two cents more at $2.38 per gallon.
The West Palm Beach-Boca Raton area is the most expensive in the state again with an average of $2.50 per gallon reported by AAA. That's the same average they saw at the beginning of last week.
The Tampa-St. Petersburg-Clearwater area has the lowest again at $2.26 per gallon averages reported. That's two cents lower than last week.
The national average started the week off at $2.59, which is no change compared to last week.
RELATED: FDOT Suspending Lane Closures For Thanksgiving
The post AAA: Prepare Your Travels Now, Gas Prices Could Climb Upward appeared first on NewsDaytonaBeach.
Source:: News Daytona Beach