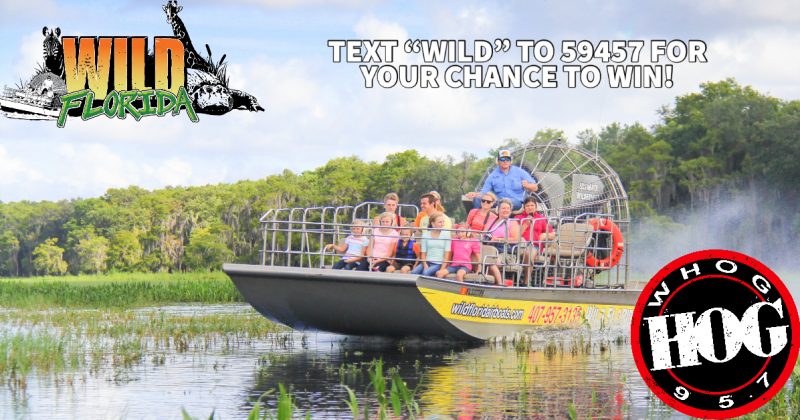 As the founders of National Airboat Day on Feb 19th we hope to influence guests to explore their own backyards and see the beauty of the Everglades.
Recognizing the importance of Florida's diverse ecosystem and airboats' ability to transport guests to view our beautiful Everglades, Wild Florida has strived to bring more public awareness to these subjects.
Wild Florida hopes that guests from across the globe will join us on an exciting tour aboard one of our airboats. To celebrate, Wild Florida is offering $10 off ANY airboat ride on Saturday, February 19th.
Winners Will Recieve
Enter To Win Here