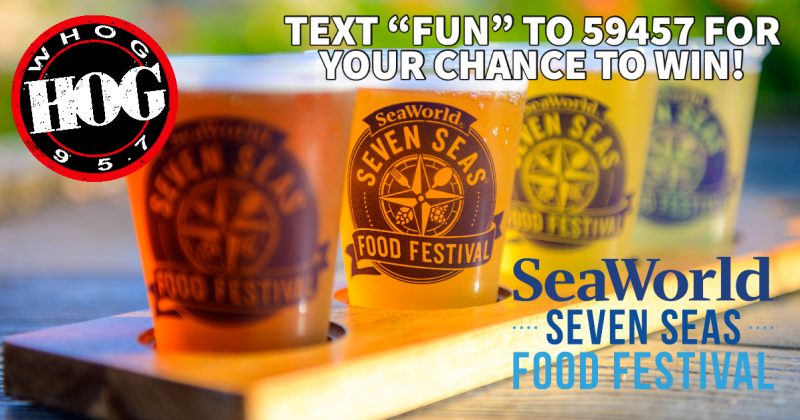 Seven Seas Food Festival
Set Sail on a Taste Adventure!
Oceans of flavor and fun are waiting at SeaWorld. From foodies to families, everyone will find tasty delights to enjoy. Explore fresh global cuisine choices to pair with wine, cocktail, and craft beer selections. Revitalize your taste buds as you share this welcoming, open-air experience every Thursday, Friday, Saturday, and Sunday, Feb. 4 – May 8. Add a taste of rock, country, Latin, or 90s throwback sounds at our live music shows, and enjoy even more diverse entertainment and surprises at special times like Mardi Gras, St. Patricks' Day and Cinco de Mayo. With exquisite flavors to top off exhilarating coasters and extraordinary animals, our Seven Seas Food Festival is a voyage to stir the soul—and warm the belly!
Enter To Win Here