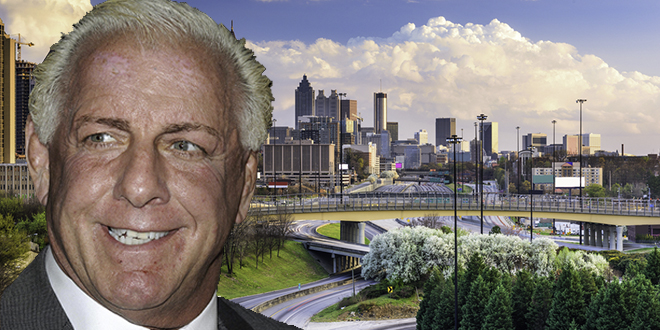 UPDATE: Ric Flair was at an Atlanta hospital this morning to undergo surgery according to Flair's son-in-law, Conrad Thompson, who said that the surgery was not an emergency and is is not as grave a situation as TMZ first reported. Thompson noted that Flair had planned to have the surgery before the Starrcast II convention next weekend in Las Vegas where Flair will be roasted next Friday, May 24th.
Thompson said he would not discuss the matter any further, and that it will be up to Flair or his wife to decide if they want to discuss any details. TMZ reported this morning that Flair was "rushed" to a hospital in Atlanta this morning and that the situation is "very serious."
______________________
Multiple sources are reporting that WWE Legend Ric Flair has been hospitalized after a "very serious" medical issue while in Atlanta.
We'll keep you posted as we hear more.
While we wait, enjoy some of Flair's best moments. 
https://youtu.be/w5qOnpXrJRY?t=7