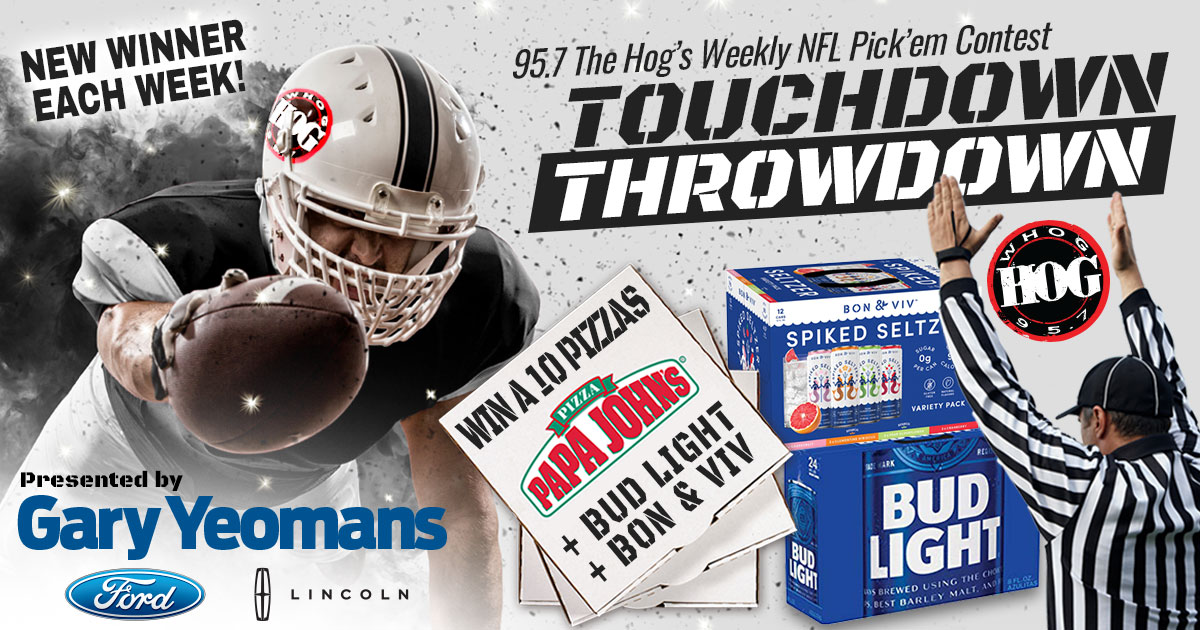 Congrats to Julie S! You are week 2's winner of the Touchdown Throwdown. You just earned yourself a Giant stack of pizzas from Papa Johns, A case of Bud Light ,and a case Of Bon & Viv! All courtesy of  Gary Yeomans Ford!
If you still haven't signed up…What are you waiting for? You could win a trip to Hawaii!!!!
Click here to sign up!