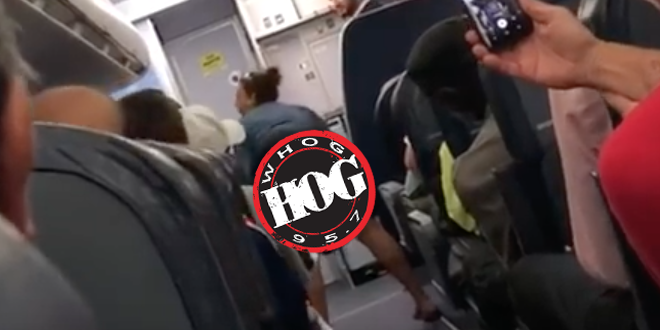 Passengers on a Spirit Airlines flight from Orlando, Florida, to Newark, New Jersey, got way more then they expected during routine preparation for takeoff. According to the New York Post, an unidentified woman got into a confrontation with a flight attendant when she was asked to turn off her cell phone, that resulted in a profanity-laced tirade, and a bit of twerking.
Other passengers started recording her to which she responded, "Record all you f—ing want!" then bent over and exposed herself.
While Spirit Airlines has not issued a statement on the incident or identified the passenger, thanks to the speed of the internet the video has already made it to youtube, both edited and unedited. Here's a SFW version of the video from The Sun because we are classy like that. Enjoy.