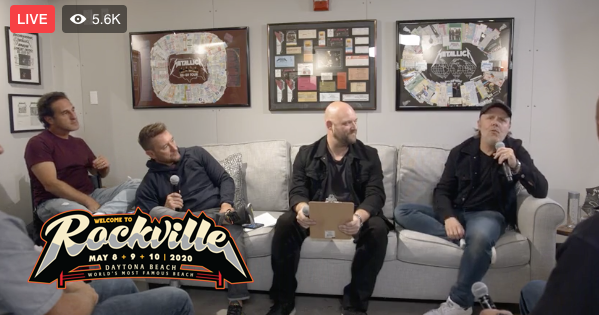 After 30 years, Metallica is coming back to Daytona Beach. The iconic heavy metal band is set to headline 2 nights of the music festival Welcome to Rockville in May 2020.
Quinn and Riggs were out in San Fransisco for the announcement.
Check it out below.
Posted by Metallica on Thursday, October 10, 2019
This is will be the first year Welcome to Rockville will be held in Daytona Beach. Previously, the three day festival has been held in Jacksonville, Florida at Metropolitan Park.