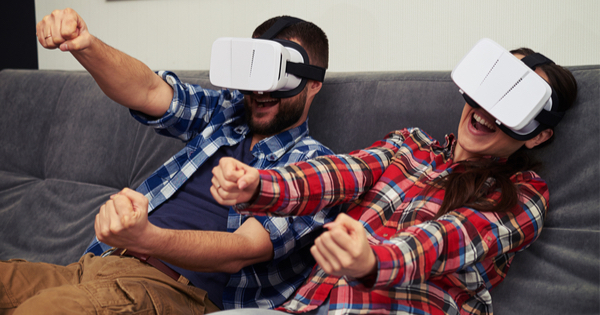 Now you can experience Walt Disney World attractions via interactive a 360º video immersive experience like never before.
Disney has an immersive YouTube channel dedicated to their theme park attractions which means basically you can pretty much experience any ride via virtual reality.
And if you have a VR headset, it makes it that much more awesome to relive Disney anytime, anywhere! Think rides like The Haunted Mansion, The Twilight Zone Tower of Terror, Splash Mountain, Big Thunder Mountain, EPCOT Center ans pretty much everything in between.
Virtual Disney World 360º videos are best experienced with a VR headset or a smart phone and a virtual headset such as Google Cardboard or Samsung VR. The only bummer is that there are no motion-activated seats (that we know of).
Still though … it's something to do, and it's a little taste of from home. Check out Virtual Disney World on Youtube below.