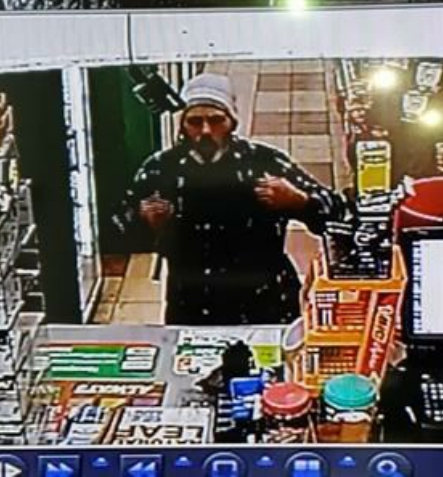 Daytona Beach, FL – Investigators are looking for the suspect who robbed and pistol-whipped a clerk at a Daytona Beach gas station.
The report from the Volusia Sheriff's Office says that the robbery took place on early yesterday morning (November 20th) around 1:35 at the BP station off of Derbyshire Road and LPGA Boulevard.. According to investigators, the robbery wasn't reported immediately until deputies were flagged down closer to 2:30.
Deputies report that a male subject was sitting in his vehicle near the BP station when a male ran from the station and approached him. He offered the driver $10 for a ride. He took the offer, but apparently the ride was cut short when the male asked to buy narcotics from the driver, but he had none to sell.
The man then snatched the $10 back, scratching the driver's face, before exiting the vehicle and fleeing on foot. The reporting person told deputies that he didn't want to press charges, he only wanted to inform them about what happened.
VSO learned of the robbery when they entered the store to investigate. The clerk reported that he was attacked by a male who approached the counter carrying beer and asked for cigarettes. When he turned his back, the suspect pointed the firearm at him and demanded money, threatening to shoot him if he didn't comply.
When the suspect tried to jump over the counter, the clerk pushed him back. That's when the suspect hit him with the handle of the gun, grabbed the money and fled.
The clerk suffered a small laceration and bruising. He refused medical treatment.
Anyone with information about this incident or the suspect is asked to contact the Volusia Sheriff's Office non-emergency number at (386) 248-1777 or email Detective Huffman at ahuffman@vcso.us. Or to remain anonymous, contact Crime Stoppers of Northeast Florida at 1-888-277-8477 (TIPS) or via the P3 Tips mobile app. You could receive a cash reward.
The post VSO Detectives Investigating BP Robbery appeared first on NewsDaytonaBeach.
Source:: News Daytona Beach