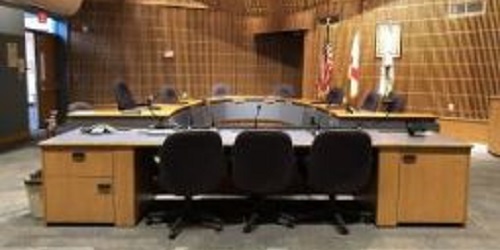 DeLand, FL – The selection of a new superintendent was the most important thing on the Volusia County School Board agenda on Tuesday (November 12) but there were some other issues that were approved.
The five-month search for a new superintendent ended with the selection of Dr. Ronald "Scott" Fritz. Carl Peris, Volusia County School Board Chair said any one of the three finalists would be a great choice but in the end, it was a unanimous vote for Dr. Fritz. Persis also said that he thinks what swayed the choice of Dr. Fritz is his variety of experiences. Besides working in Hillsborough, Orange and now Osceola counties, Dr. Fritz has come up through the ranks. Persis said you just have to love the fact that he started his career in education as a para-professional working with exceptional students' education. He then worked his way up through the ranks. He got his college degree and became a teacher, went back to school for his Masters and became a principal, went back to school one more time for his Doctorate and became an assistant superintendent.
The next step is to work out the contract details. Persis said the three finalists all said they would like to begin work in December and would like to work with Interim Superintendent Tim Egnor during that month. Egnor is agreeable to that scenario. This all means that a special meeting is set for November 19, in order to have the contract approved and signed. Dr. Fritz is expected to begin his work with the Volusia County School District on Monday, December 2. Also at that meeting comes some reorganization with School Board members deciding who will be the next chair and vice-chair for the Board.
Other items on Tuesday's agenda include the approval of the purchase of 25 new school buses for a little over $2.7 million. Persis also said that the district has applied for grants in order to purchase electric school buses. He says the School Board believes that's where the future lies in school bus transportation.
Also approved was a $50,000 general liability claim pertaining to an incident that involved a student at University High School on October 28, 2015. A request from the Head of Discipline for Volusia Schools was approved to suspend five students from riding the bus to and from school until December 10. Persis said they are not told the students names or what happened that requires such a lengthy suspension
The post VCSB Chooses Superintendent, Approves Purchase Of New School Buses appeared first on NewsDaytonaBeach.
Source:: News Daytona Beach