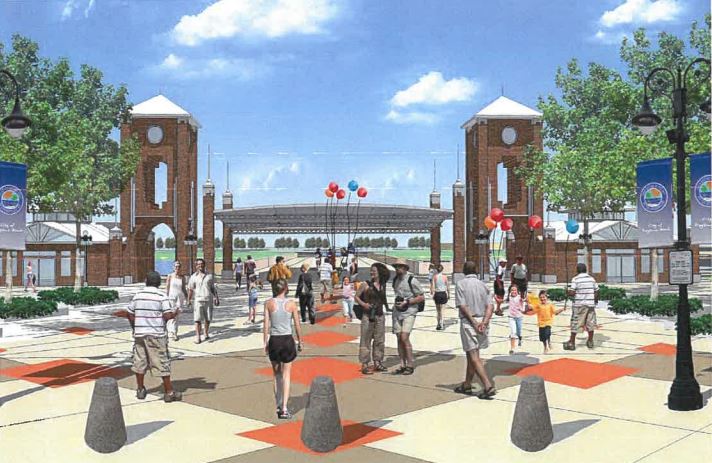 Daytona Beach, FL – Another presentation showcasing the plan behind renovating Daytona's Riverfront Park is on tap again in the commission's chambers.
Plans to renovate the park have been in discussion since July of last year when the Cici and Hyatt Brown – known for the Daytona Beach-based insurance company Brown & Brown – told city commissioners they want to overhaul it.
Throughout the latter part of 2018 and into 2019, plans, budgets and leases pertaining to the park have been taken through the city chambers, with the only minor setback so far being a brief delay on a proposed 50-year lease for the park. That lease was later approved in the first half of 2019. Public showcases also followed once the lease was approved.
Now it looks like the Riverfront Master Plan is up for discussion again at tonight's city commission meeting, according to their latest agenda. Included in the park's agenda item is a 95-page summary that highlights the history of the park, its current conditions, and more concepts on what they want to get out of the park.
The Daytona Beach City Commission is set to meet at 6:00 p.m. You can view their meeting through DBTV.
The post Riverfront Plan Up For Discussion Again appeared first on NewsDaytonaBeach.
Source:: News Daytona Beach