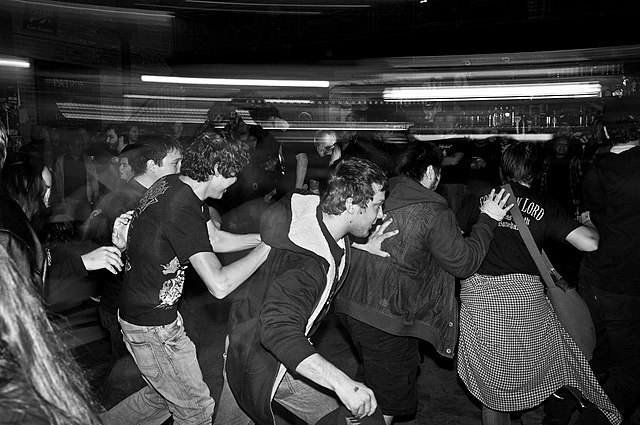 Who knew you could catch a punk show at a Denny's? Well you might not be able to after this.
Long Beach-based punk band Wacko played a show at a Denny's in Santa Ana, California on Saturday night. And they packed the place full of fans for a 20-minute set.
There are videos of the whole thing. Before the show, their fans are hanging out and eating, but once the band starts playing, the place turns into one big mosh pit. People were standing on tables filming, and ceiling tiles and lights ended up being kicked around. It's truly a punk show in maybe the least punk place on Earth.
Now the band claims that management had knowledge of what was going to go down beforehand, but Denny's issued a statement denying it:
Denny's is a family friendly restaurant and while we do have banquet space available at some restaurants, we do not allow events that can disrupt the dining experience of our guests. The manager was unaware a concert was planned, and the event organizers have been asked to pay for damages.
Supposedly the stunt caused over $1000 in damages and some fans are using Venmo to send the band money.
Check out some of the crazy videos below:
https://www.instagram.com/p/B6HAr-ZFDnV/?utm_source=ig_web_copy_link
Source:: Eater