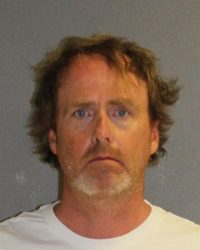 Ponce Inlet, FL – A judge hands down a sentence for a man accused of beating and killing a young labrador back in 2017.
That's the news from the courtroom after Circuit Judge Sandra C. Upchurch sentenced Travis Archer to a full year in Volusia County Jail, followed by three years of probation.
Archer was accused of killing a young black labrador named Ponce back in April of 2017. It was back then that Ponce Inlet police came to Archer's home in response to an animal abuse complaint. Once police arrived, they were led to the backyard where Ponce was found lying dead.
He claimed that he was disciplining Ponce for making a mess when the dog bit him. That's when he threw the dog through drywall and against a fence, according to a release sent by the State Attorney's Office.
Following the death of Ponce, legislators pushed a bill known as "Ponce's Law" through the State Capitol, which changes the classification of aggravated animal abuse from a Level 3 third-degree felony to a Level 5 third-degree felony. It also clarifies that judges can prohibit convicted abusers from owning or even having contact with animals.
The post Ponce's Killer Gets A Year In Jail appeared first on NewsDaytonaBeach.
Source:: News Daytona Beach