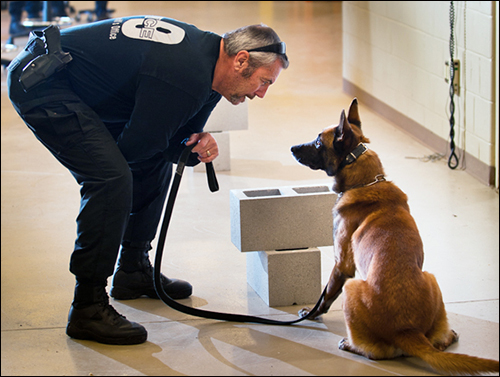 Meth will make you do some crazy things, including getting naked, rolling around in mud, making bird noises, then biting a police dog.
Police received a call from a homeowner in High Springs, Florida earlier this week, reporting that there was a man in their yard with a flashlight.
When they arrived, they saw a flashlight being turned on an off and were hearing some strange noises. They approached where the light was coming from and found Donald Watts, 38, high on methamphetamines, completely naked, covered in mud, and making bird noises with his mouth.
When he saw the police coming, he fled and hid under a nearby mobile home. And after a brief standoff, came back out and engaged with the officers, punching one of them several times.
Two stun guns were used to try to subdue Watts, but had no effect, so backup was called. Shortly after, 6 more officers, as well as a K-9 officer were on-site.
Watts was eventually tracked to nearby woods. And when he saw Casper, the K-9, he got down on all fours and pretended he was a dog. When given the command to take the suspect down, Watts grabbed his head and wrestled him to the ground, while biting his ear. Casper eventually worked his way free and bit Watts on the head to take him down.
Watts was taken to the hospital for the dog bite before being booked in Columbia County Detention Facility. He's being charged with resisting arrest with violence, simple battery on a law enforcement officer, and aggravated battery on a service dog.