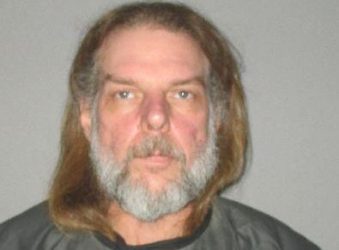 Bunnell, FL – The State Attorney's Office is reporting that 48-year-old Michael Cummings, indicted on first-degree murder charges in the death of his wife, Faith Cummings, in May 2018, has agreed to a plea of no contest to second-degree murder.
At the time of Faith Cummings' death, Michael Cummings told Flagler County Sheriff's investigators that she had fallen and hit her head after getting out of the shower. At that time, he was arrested on a charge of Obstruction of Justice, for refusing to leave their home while the investigation was conducted. A few days later, he was charged with second-degree murder.
After further investigation and evidence was processed, the case was turned over to a grand jury, who issued the indictment for first-degree murder.
Cummings actually turned down a plea offer two weeks ago. With his trial on the first-degree murder charge set for next week, yesterday (November 13), Cummings pleaded No Contest to the lesser charge of second-degree murder. He is scheduled for sentencing on December 20. Cummings faces 30 years to life in prison.
The post Man Charged With Murdering His Wife Pleads To Lesser Charge appeared first on NewsDaytonaBeach.
Source:: News Daytona Beach